That's right... October 10th is the new date for 2021.
Due to Wellington Covid-19 restrictions in late-June the 2021 event was forced to postpone. October 10th was the only date we could get all the ducks in a row.
All entries & merchandise purchased thus-far will be rolled over to the new date. As per conditions of entry, fees are non-refundable. Participants unavailable on the new date can defer their entry to 2022 by Emailing Us Here.
Entries for October 10th have been re-opened... Click Here.
Thanks for your patience yet again and for the myriad of supportive emails and messages we've received. We organise five different events per year and in the last 18 months every single one of them has had at least one postponement or cancellation, so it's been a trying time. The 35th anniversary Wellington Marathon, especially, has been a long time coming. But we will get there!
In the meantime, the best way to make sure events can go ahead is to stay on top of the Covid-19 guidelines... covid19.govt.nz.
Event Info Here... Click Here.
Keep An Eye On Our Facebook Page For Updates.

---
Visitors - Book Your Accommodation Now !
Our new October 10th race date falls during the World of Wearable Arts, so hotels etc will be at capacity. So get ahead of the game and... Book Now.
---
A Big Thank You To The Masterton Marathon...
October 10th was the only date that we could get every aspect of our event together again so quickly (Council roading processes, Stadium fixtures, 200+ volunteers etc). Part of that process was also trying to avoid clashing with other events. But October 10th is also the traditional weekend for the Wairarapa Country Marathon in Masterton. Incredibly, because they hadn't opened entries as of late-June, their organisers generously offered to postpone to November 7th so that the Wellington Marathon could go ahead on October 10th. We just want to say a huge thanks to the Wairarapa Country Marathon and hope that you can support their event in November.. Click Here to Check Them Out.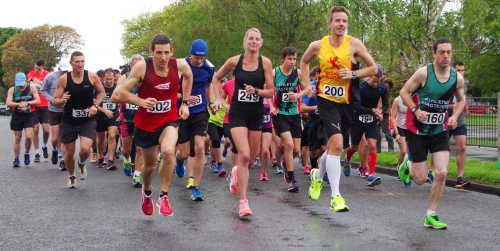 ---
Free Training Schedules...
So, with three months up your sleeve you have time to make this your best run ever. To help you on your way here's some links to free training schedules!
Full Marathon / Half Marathon / 10K